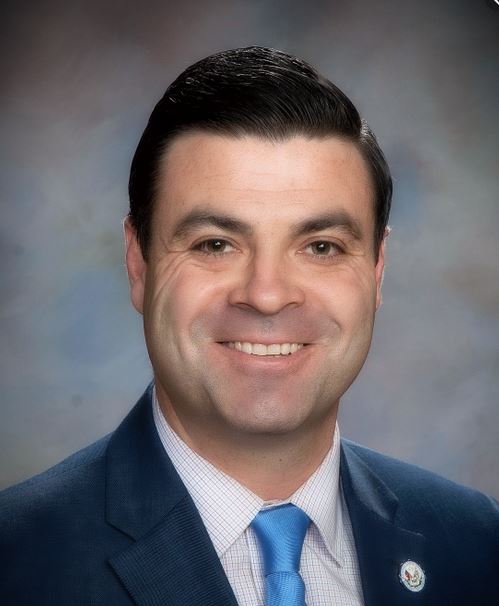 Dear Parents and Students,
Our mission drives us to deliver a quality, Catholic, Xaverian-inspired education to our young men in a rigorous, yet compassionate environment – an awesome responsibility that we take very seriously. For us to do that this year, we will be greatly challenged as educators, most likely the greatest challenge of our educational careers. As always, our central focus this year will be on your son, but I ask that you keep in mind the many moving parts that make up this school – our teachers and staff, our supply chains, our nurse and trainers, our coaches, etc.
As a community leader, we have a civic and moral responsibility to open and operate our school in the most meaningful and safe environment possible. In order for this to be successful, we all must adapt and enforce a plan.
At the moment, our best plan calls for Saint Xavier High School to open its campus to in-person (student) activities on Monday, August 17. Freshmen will pick up their iPads August 13-14. We will hold a student orientation program the first week that will be delivered in-person, and online, and will be designed to orient our students to the school year in general, but specifically how we will conduct instruction and activities. St. X will begin academic instruction on Monday, August 24. We are not yet prepared to release the actual logistics of the orientation or instruction schedule, but here are the guidelines:
Academic instruction will be delivered through a "hybrid" model. Students will spend 2-3 days inside the building weekly for in-person instruction, and the remainder at home for online instruction. More details on online instruction will be forthcoming.

Our capacity on campus will not exceed 50% at any time. We will decrease/increase capacity according to guidance and trends. We will have a "red-phase," which will put instruction fully online and may come with little notice. If you are not signed up for text alerts, please text:

XALERT

to 332-22.

All individuals on campus are required to wear a mask. Two St. X branded masks will be provided to each student. A face shield can be worn in place of a mask with a doctor's note.

Social distancing measures will be taken.

Ties are not required at this time, but we will return to our traditional dress code in the future. Students may wear a polo shirt or dress shirt. The polo shirts do not have to have a St. X logo. The rest of the dress code remains in place, including shoes, belts, and tucked shirts.

Everyone on campus will have their temperature taken upon arrival with thermal scanners. These scanners are touch-less and have significant capacity for students and faculty to arrive and be checked quickly.

We have assembled a COVID-19 Coordination Team, managed by our Campus Security Officer Mr. Todd Mottley. This team will monitor daily operations, policies, and procedures as it relates to COVID-19 safety protocol. We will designate a COVID-19 webpage that will be continually updated with resources.

At the moment, we are not mandating student-testing. We would encourage getting a negative test, and being mindful of out-of-state travel, especially to designated hot-spots, in the lead up to August 17. I think we can all agree that being in a designated hot-spot the day before school starts can enhance risk.

There are certain influencers to this plan, notably the Governor's Office, that could impact this plan, and we will follow those directives.
Our policies and procedures have all been made using the CDC and other federal, state, and local health guidelines and have been reviewed by professionals for advice. We leaned heavily upon your survey feedback, and that of our teachers, which told us that the majority would like to see an in-person return, but that you will adhere to guidelines. I must share that I do not take lightly my duty to protect our employees. After all, those teaching your sons are the most important asset St. X has to offer. If we cannot protect our teachers, we will not be able to deliver high quality instruction – that's just a fact. Therefore, if you are not willing to comply with these guidelines (which are subject to modification as conditions and official guidance dictate) and are without an exception, then we cannot welcome your son back to campus. If you are not comfortable or do have an exception, we will discuss it with you and can make accommodations.
In closing, we will open Saint Xavier High School on August 17, and we will do it in a fashion that is both meaningful and safe. It would be nice to see the trends of this virus improve so we can communicate more confidently and definitively with you, so let's pray that happens. I hope you are clear on the path we are taking. We will have much more in the form of plan details and logistics in the coming weeks. As for athletics and activities, we are awaiting direction from KHSAA and other groups on those decisions.
Gratefully,
Paul D. Colistra
President